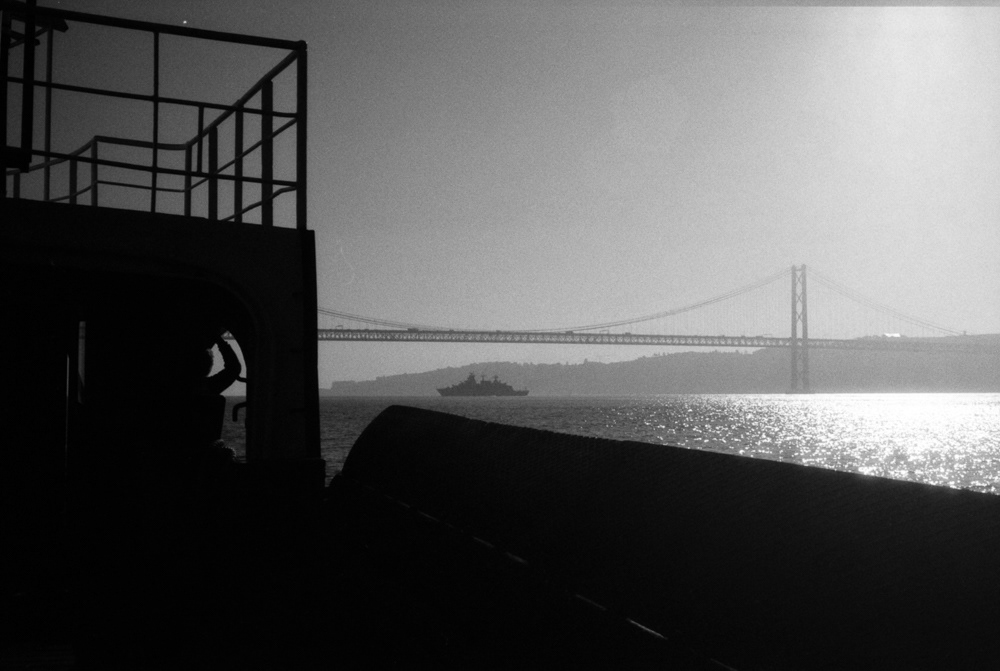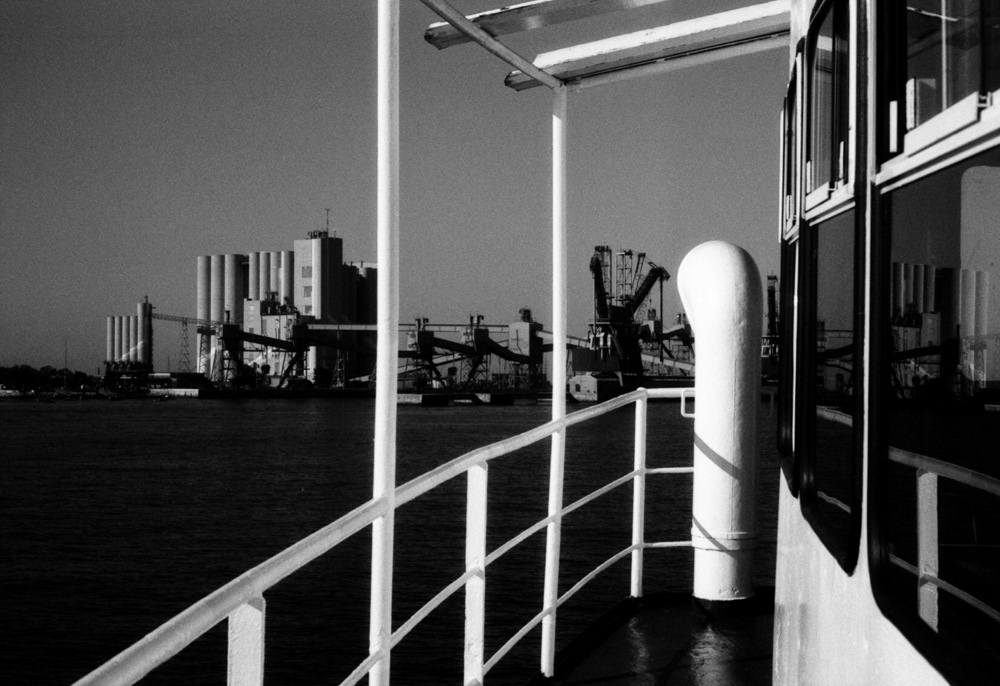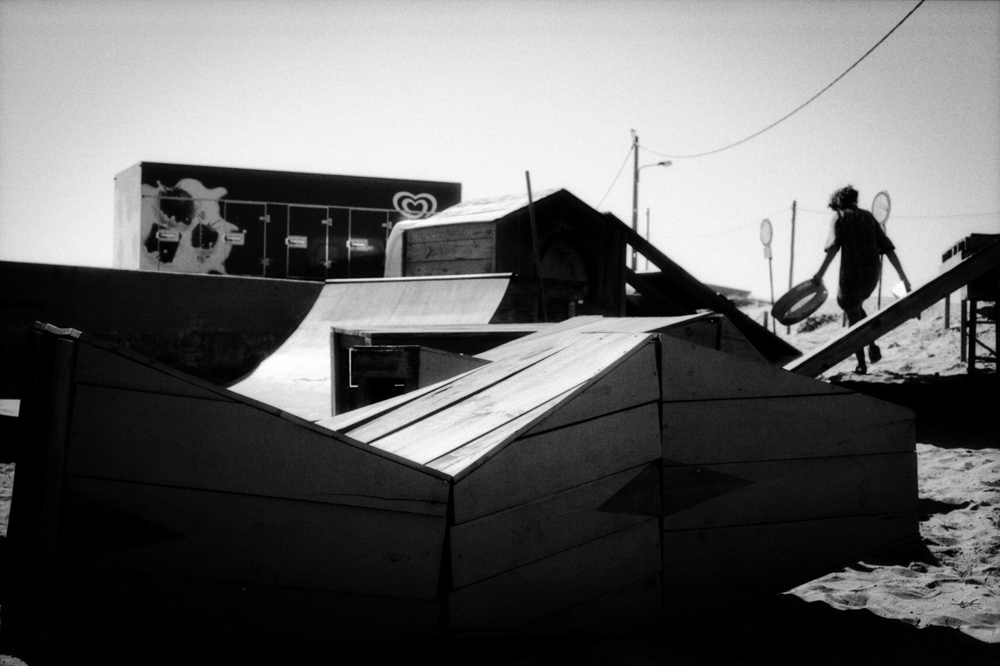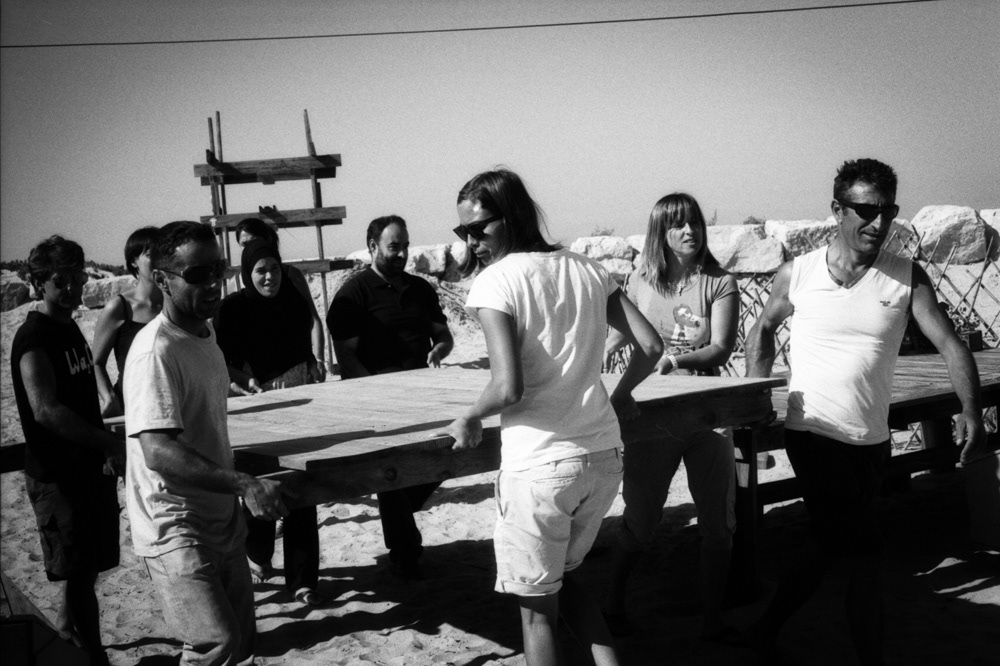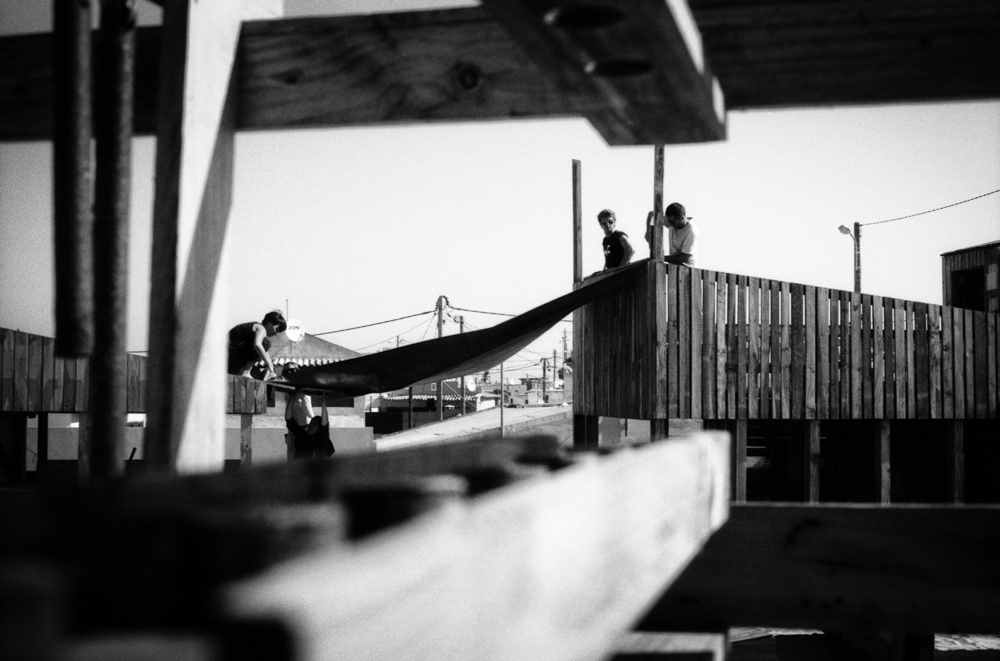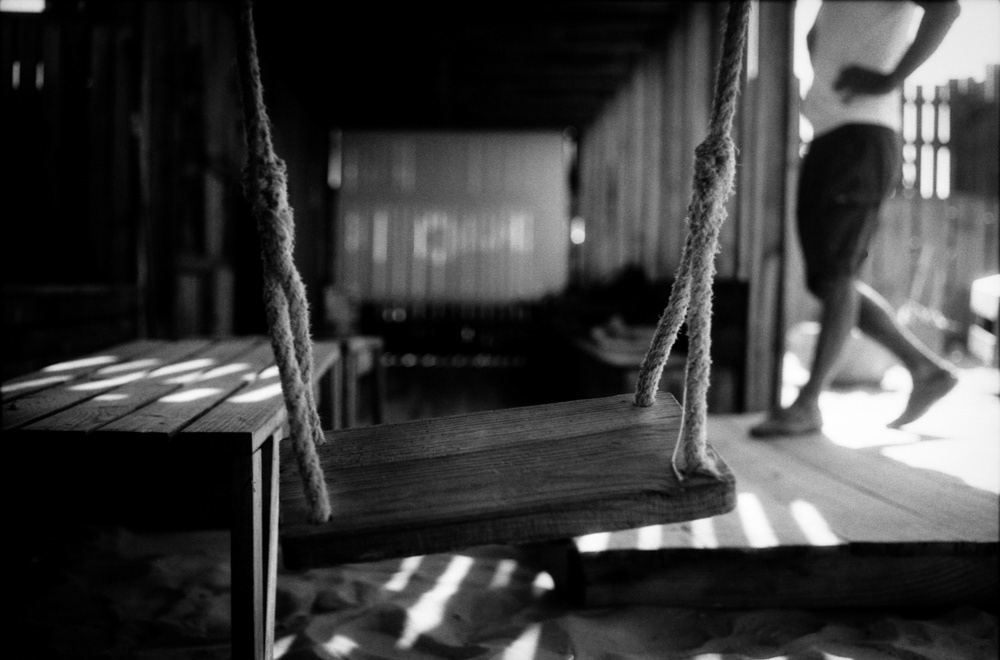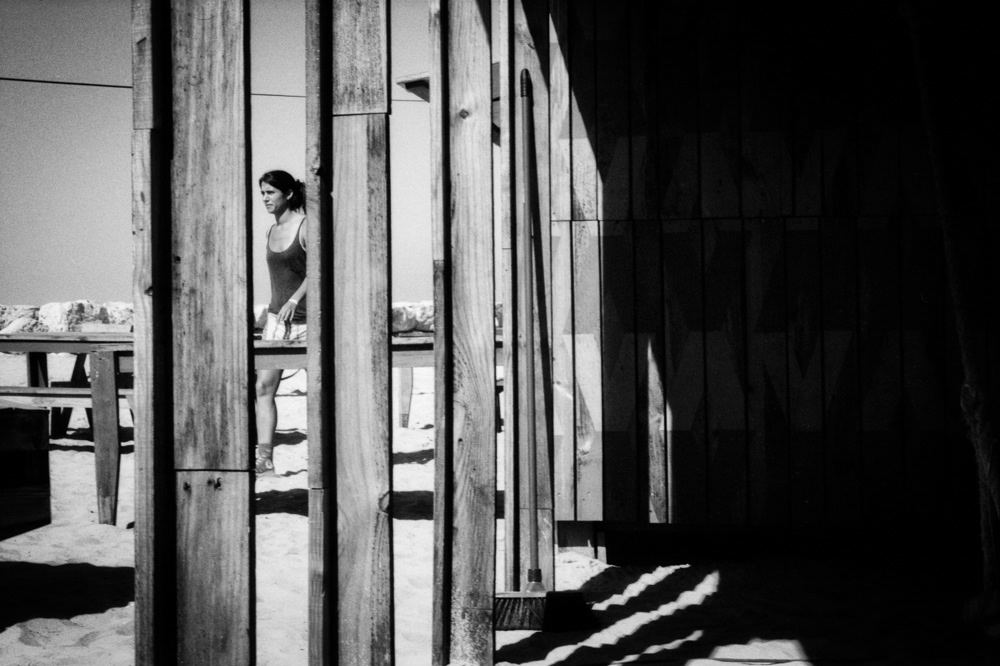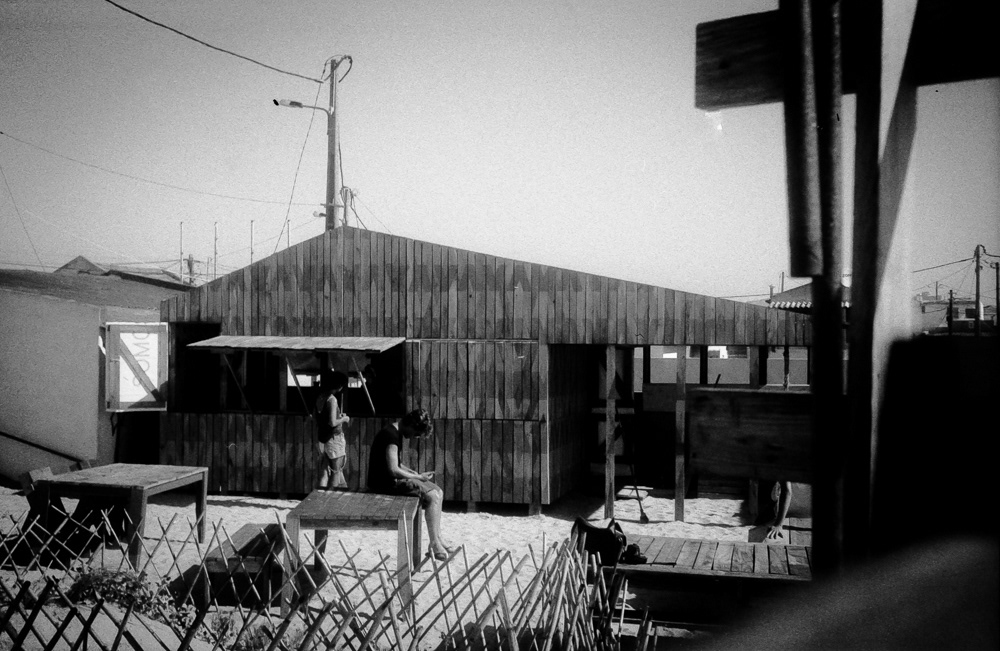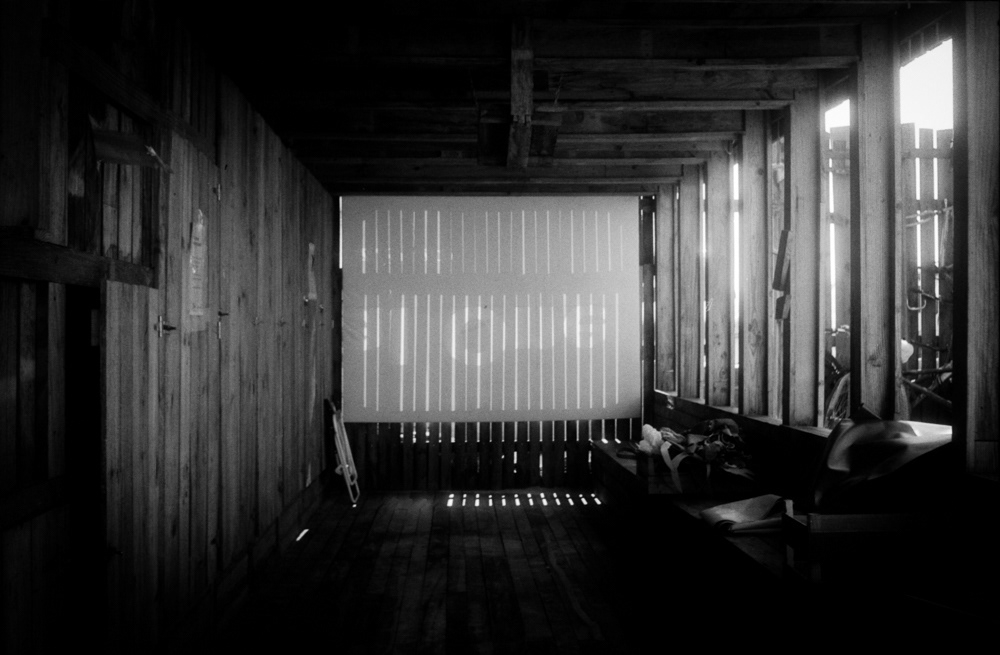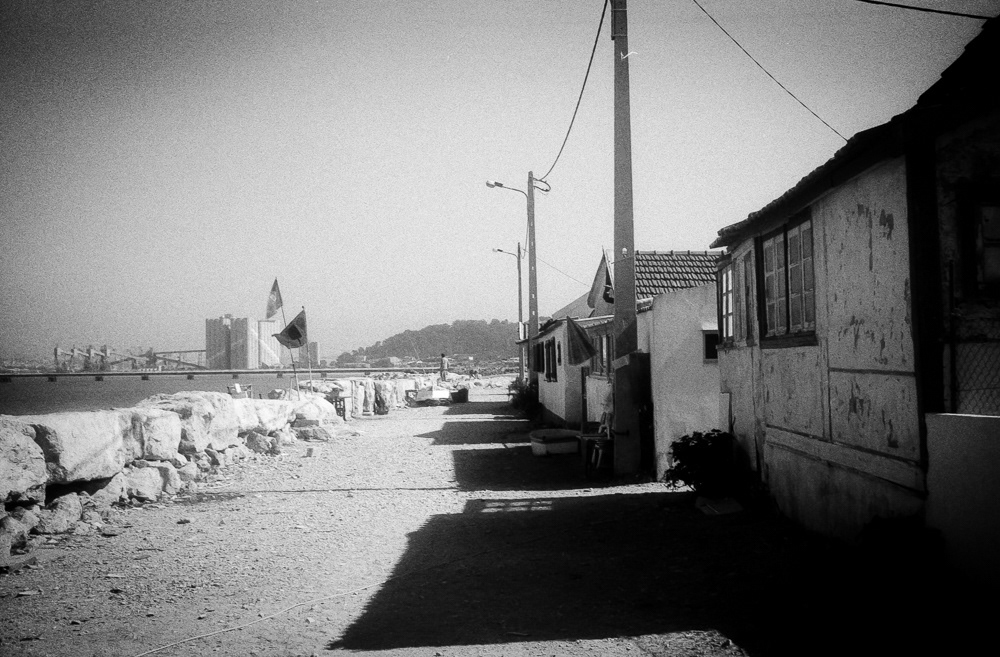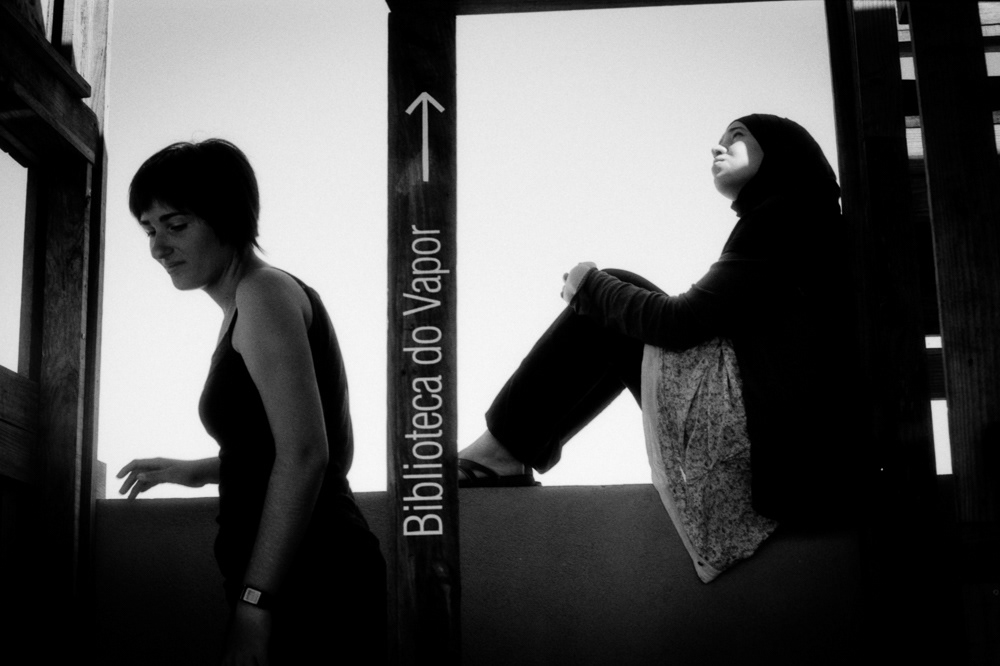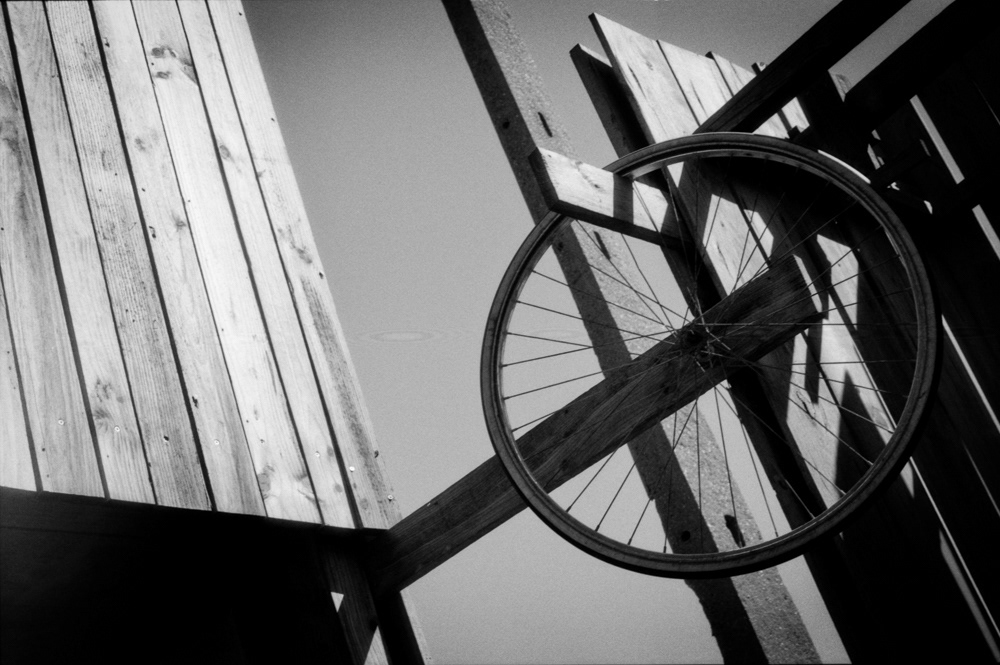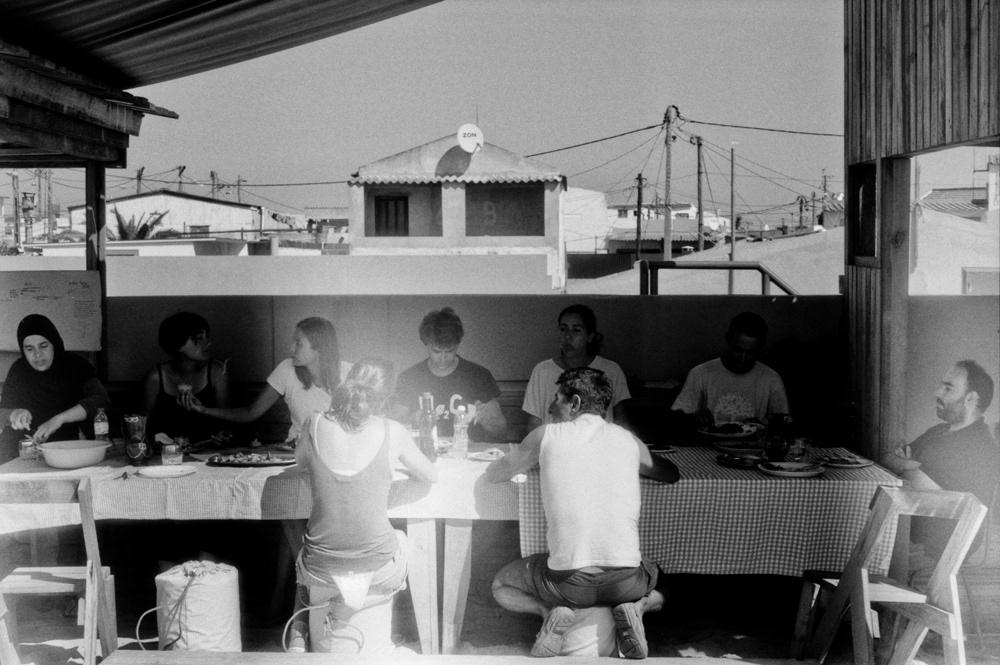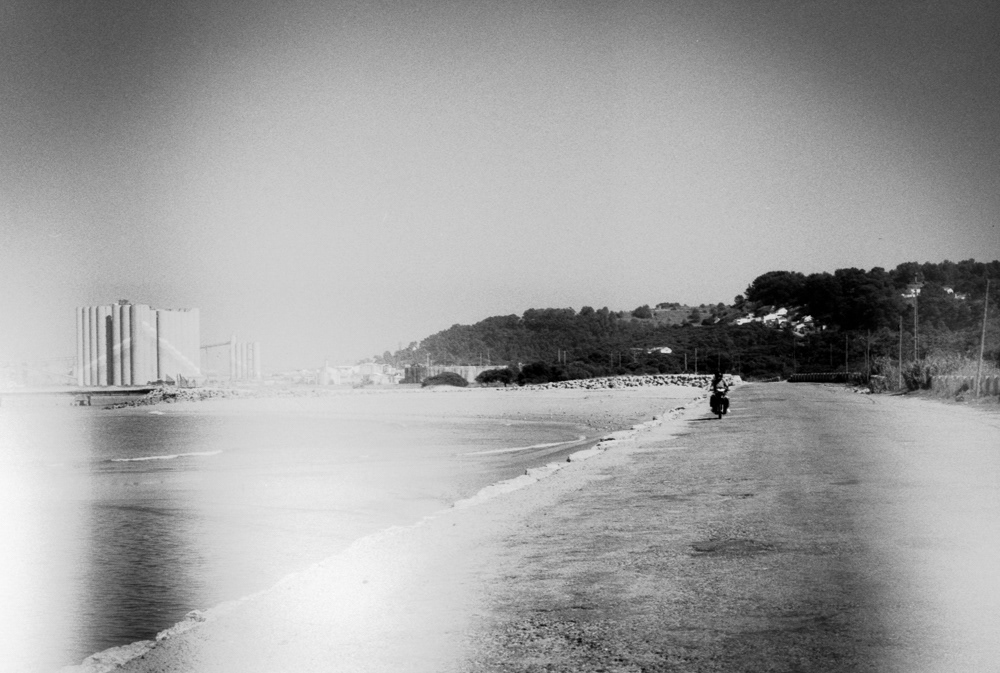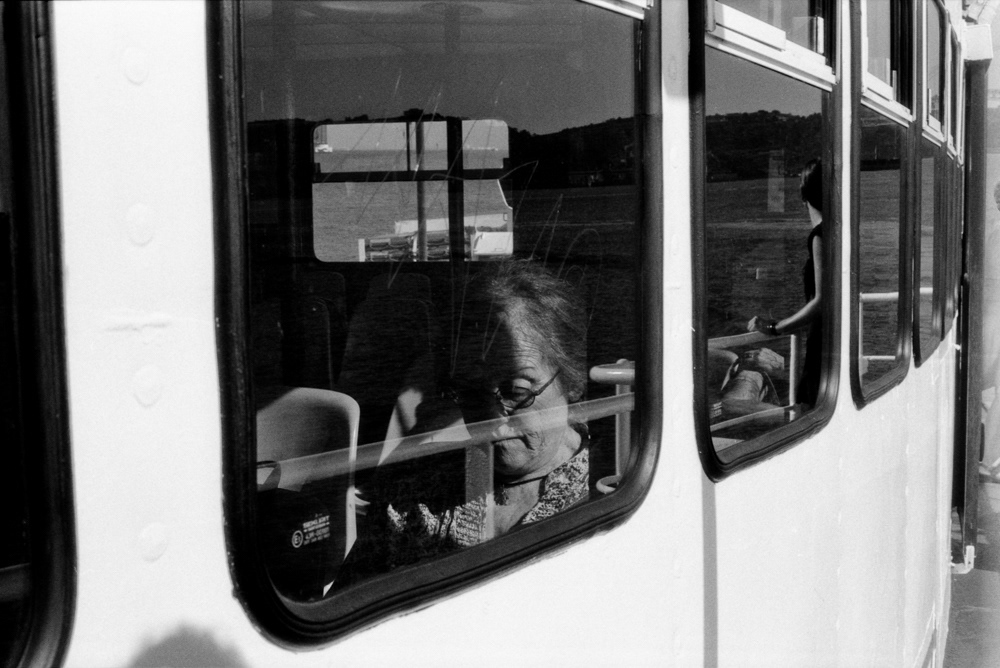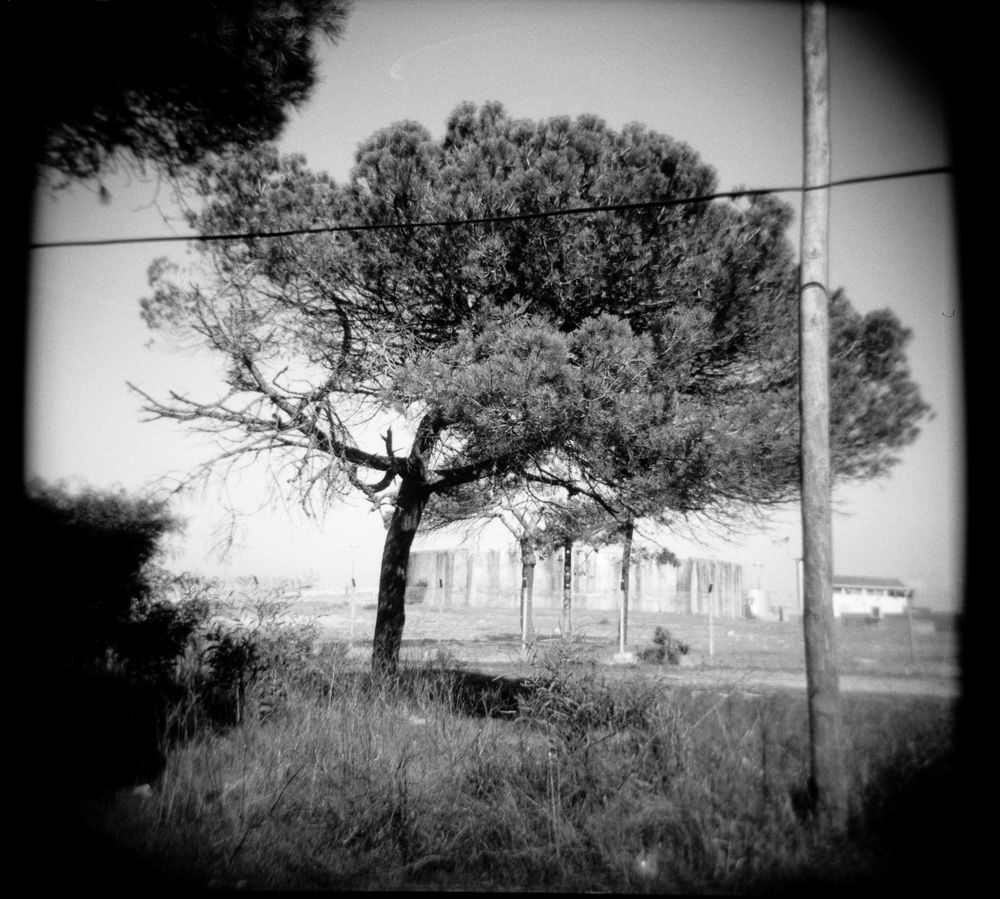 Apanhado o barco de manhã, o vento fresco do Tejo trazia promessa de descoberta. O rio seria nesse dia uma fronteira entre a Lisboa familiar e uma terra nova, e ainda que conhecêssemos o seu nome, profundamente inimaginada. Depois de atracados na Trafaria, começa a caminhada, que a cada passo trazia maior a vontade de descortinar essa sensação de novidade que se desenrolava pelo caminho – barcos no rio e em terra, ruínas, silos, matas, máquinas, gaivotas... Enfim, chegámos. "Bem-vindos à Cova do Vapor".
Da completa novidade do local emerge a sensação de estar em casa, de se estar a pisar terreno familiar, a mesma sensação que se tem quando se vai às aldeias dos nossos pais. Das ruas tortas e estreitas, à cacofonia perfeita dos azulejos e dos cabos, dos curiosos nomes de ruas e moradias aos gatos pachorrentos, tudo nesta terra soa a boas-vindas, a algo verdadeiro, profundo, familiar e genuíno.
No fim do caminho, já com o mar e o Bugio à vista, chegámos enfim à Casa do Vapor. A sua construção espelha em si o mesmo espírito de comunidade do qual se ergueu a terra que a acolhe, que a transportou para lá do naufrágio certo para costas seguras, e que se viveu e vive a cada instante. Assim foi erguida esta casa de madeira, assim foi também vivida. Os seus "habitantes" - criadores, trabalhadores, vizinhos, voluntários, visitantes – todos se movem com a segurança de quem está em sua casa, e isso faz-nos também a nós sentir que estamos em família. 
A experiência de conhecer e fotografar a Casa do Vapor foi como um amor de verão: com fim marcado e o outono à vista – o desmantelamento da Casa, ainda que parcial, começou na semana seguinte. Não teríamos tempo para lhe fazer devidamente a corte, nem a Casa se fez difícil à sua descoberta. Como qualquer paixão condenada, foi vivida então com tanto mais fervor: cada olhar, cada sensação, cada som, cada passo foi sendo gravado em rolos de filme que se consumiam à mesma velocidade desse romance. Foi uma reportagem-paixão-relâmpago, que mostra na sua "incompletude", a força do sentimento com que foi feita. 
A Casa do Vapor deixará sem dúvida profundas marcas na Cova que é a sua casa, como deixou em nós e no nosso olhar a vontade de voltar, que os amores de verão podem ser curtos, mas não se esquecem. 
Obrigada Amalia Buisson, obrigada Casa do Vapor.
As we took the ferry in the morning, the cool wind from the Tagus river came with a promise of discovery. That day, the river would be a boundary between the familiar Lisbon, and a new and deeply unimagined place. Once the boat was docked at the Trafaria pier, we started walking, a will to uncover that feeling of novelty unravelled along the way growing with each step - boats on the river and ashore, ruins, garners, machines, seagulls… At last, we got there. "Welcome to Cova do Vapor"*.
From the complete novelty of the place, emerges a feeling of being home, as if we were stepping on familiar field, that same feeling one gets when visiting the parent's home village. From the crooked narrow streets, to the perfect cacophony of the tiles and cables, from the curious names of streets and houses to the slow-witted cats, everything in this place sounds like a welcome, something true, deep, familiar and genuine.
At the end of the road, with the Bugio Lighthouse at sight, we finally got to
Casa do Vapor
House. Its building process mirrors the same community spirit from which the land that shelters it rose, the spirit that in the past saved it from a sure wreck into safe shores, and which can be felt in every moment. This wooden house was built - and lived - with that same spirit. Its "dwellers" - designers, workers, neighbors, volunteers, visitors - all move with the self-assurance of someone at home, and that makes us also feel that we're among family.
The experience of knowing and photographing the Casa do Vapor House was like a summer romance: its end already marked and autumn at sight - the dismantlement of the house, albeit partial, started the week after. We wouldn't have the time to properly woo it, and the House didn't play difficult to discover. As with all doomed passions, it was lived with so much fervour: each look, each feeling, each sound, each step  were being recorded in rolls of film that were consumed at the same speed as that romance. It was a lightening assignment, that shows in its "incompleteness" the strength of the feeling with which it was made.
The Casa do Vapor House will undoubtedly leave deep marks on the Cova do Vapor community. It also left the will to return: summer romances may be short, but not forgotten.
Thank you Amalia Buisson, thank you Casa do Vapor!
* 
small locality in the south bank of the Tagus river near the Atlantic Ocean, its name translates as "Steam Pit"